OUR BUSINESS FOUNDATION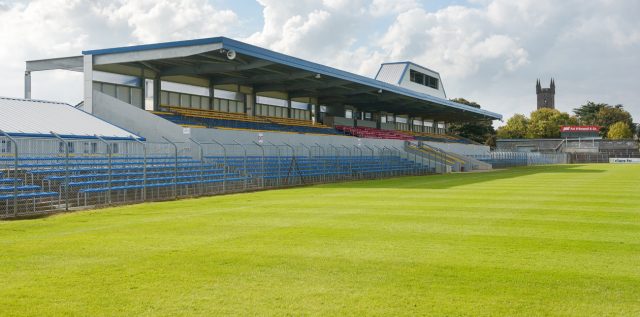 The story of Pat Keogh Construction began in 1987, when Pat Keogh Senior set up the firm as a family business, building individual homes in Clare. First-class workmanship by skilled people who love what they do was the vision from the beginning. Professionally qualified and having learned from his father over the years, Pat Keogh Junior then took over the reins of the company in 2008.
Today the Ennis-based firm comprises a permanent proffessional team that works with specialist contractors on projects within both the private and public arena – across the retail, commercial, medical, educational and conservation sectors. From developing much-needed homes, to addressing the unique needs of primary health care buildings – we understand and we deliver.
---
Our business has developed and grown over the years,
but our simple guiding values remain unchanged.
Every building that bears our name is testament to quality excellence and exceptional levels of finish. Pat Keogh is hands-on involved and oversees every job, while communication between each team member is paramount. We also source only top quality materials from the most reliable of suppliers, and only first-class workmanship carries our name. Nothing but the best is always the goal.
Ours is a team of highly-skilled people, all expertly qualified tradesmen who are experienced in what they do. People who know and understand every facet of the business. The same is true of the preferred partners and skilled specialists we bring in to work on specific jobs. The result? When a Pat Keogh Construction team member gives an opinion on a project – you know you can trust it.
Reliability that builds RELATIONSHIPS
Most of our clients have become loyal customers over the years – and we're proud of the relationships we've built both in the private and public sectors. Respect for what YOU want out of your project, constant communications and delivery of a quality result has everything to do with this.
Pat Keogh Construction is CIF and CIRI accredited. Health and safety informs all that we do – proven in the fact that, since the company's beginnings in 1987, we have had a zero accident rate. We invest heavily in the on-going training of all team members, and ensure that all are safety-trained in their own appropriate area of expertise.
Regular audits with an independent safety consultant are also part of our weekly schedule
To help ensure your project runs to agreed timings and budgets, we monitor and manage every step of the way. For all public jobs, we design a Programme of Works, with a Critical Path outlining all aspects of the build. We issue a Progress Report, detailing work completed, approval of material and health and safety audit results – while forward-planning the next steps.
We are known for the close working relationships we have with design teams and architects: our shared understanding of their vision shows in our finished building.